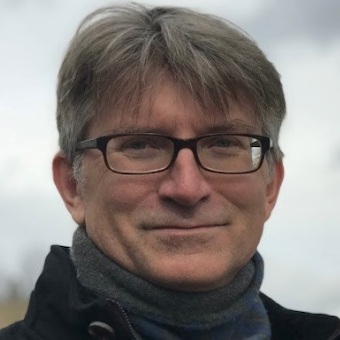 Jonathan Gratch
Research Professor of Computer Science and Psychology
Education
Doctoral Degree, Computer Science, University of Illinois at Urbana-Champaign
Master's Degree, Computer Science, University of Illinois at Urbana-Champaign
Bachelor's Degree, Computer Science, University of Texas - Austin
Biography
Jonathan Gratch is a Research Full Professor of Computer Science, Psychology and Media Arts and Practice, Director for Virtual Human Research at USC's Institute for Creative Technologies, and head of the Affective Computing Group. He completed his Ph.D. in Computer Science at the University of Illinois in Urban-Champaign in 1995. Dr. Gratch's research focuses on computational models of human cognitive and social processes, especially emotion, and explores these models'; role in shaping human-computer interactions in virtual environments. He is the founding and former Editor-in-Chief of IEEE's Transactions on Affective Computing, Associate Editor of Emotion Review, Affective Science and the Journal of Autonomous Agents and Multiagent Systems, and former President of the Association for the Advancement of Affective Computing (AAAC). He is a AAAI Fellow, Cognitive Science Fellow, and a SIGART Autonomous Agent's Award recipient.






Research Summary
Affective Computing, Cognitive Modeling, Human-Computer Interaction, Virtual Humans, Persuasive Technology

My research is directed toward developing human-like software agents for virtual training environments and to use these computational methods to concretize psychological theories of human behavior. Specifically, I investigate how algorithms can control the behavior of characters in virtual worlds, endowing them with an ability to think and engage in socio-emotional interactions with human users, using both verbal and nonverbal communication. Such methods can deepen our understanding of human behavior, by instantiating and systematically manipulating psychological theories. They also have wide application to such areas as training, entertainment and clinical diagnosis, assessment and treatment.


Awards
2010 International Conference on Affective Computing and Intelligent Interaction Best Paper
2010 ACM ACM/SIGART Autonomous Agents Award
2010 International Conference on Autonomous Agents and Multiagent Systems Best Paper
2008 International Conference on Intelligent Virtual Agents Best Paper
2008 International Conference on Multimodal Interaction Best Paper
2007 Interservice/Industry Training, Simulation & Education Conference Best Paper
2005 Journal of Autonomous Agents and Multi-agent Systems Best Paper
2003 International Conference on Autonomous Agents and Multiagent Systems Best Paper
2001 Computer Generated Forces and Behavioral Simulation Conference Best Paper
2001 International Conference on Autonomous Agents and Multiagent Systems Best Paper
2001 International Conference on Computer Generated Forces and Behavioral Simulation Best Paper
1999 NASA Group Achievement Award
Appointments
Thomas Lord Department of Computer Science
Psychology
Office
ICT 4000
Institute For Creative Technologies
12015 Waterfront Drive Los Angeles, CA 90094-2536
USC Mail Code: 0
Contact Information
(310) 448-0306
gratch@ict.usc.edu
Links