Fei Sha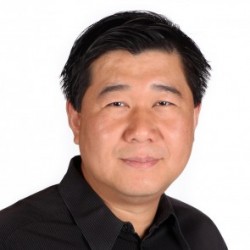 Adjunct Professor of Computer Science
Education
Doctoral Degree, Computer Science, University of Pennsylvania
Master's Degree, Biomedical Engineering, Nanjing Inst. of Tech.
Bachelor's Degree, Biomedical Engineering, Nanjing Inst. of Tech.
Biography
---
I have been a faculty at USC since the August of 2008. Prior to joining USC, I was a postdoctoral researcher at U. of California (Berkeley) with Prof. Michael I. Jordan and Prof. Stuart Russell. I also spend a year at Yahoo! Research as a research scientist. I have a B.Sc. and M.Sc. in biomedical engineering from Southeast University (Nanjing, China). , and a Ph.D. in Computer and Information Sciences from the University of Pennsylvania, under the supervision of Prof. Lawrence K. Saul (now at UC San Diego)


Research Summary
---
My research focuses on the theory and application of machine learning. In the past, I have been working on a number of research projects including speech and object recognition, manifold learning and dimensionality reduction, optimization algorithms for large margin classifiers, and others.

Recently, I have been interested in applying machine learning techniques to understanding human perception and cognitive processes by modeling and analyzing brain imaging data. I have also been actively working on computer vision problems with my collaborators.

I was selected as a Sloan Research Fellow. I was also awarded an Army Research Office Young Investigator Award in 2012 and was a member of 2010 DARPA Computer Science Study Panel.


Awards
---
2013 Alfred P. Sloan Foundation Alfred P. Sloan Research Fellow
2010 DARPA 2010 Computer Science Study Panel
2007 International Conference on Acoustics, Signal and Speech Processing (ICASSP 2007 ) Finalist of the Best Student Paper
2006 20th Conference on Neural Information Processing Systems (NIPS 2006) Outstanding Student Paper
2004 21st Interntaionl Conference on Machine Learning (ICML 2004) Outstanding Student Paper
Appointments
Thomas Lord Department of Computer Science
Office
MCB 407
Michelson Center for Convergent Bioscience
1002 West Childs Way
USC Mail Code: 781
Contact Information
(213) 740-5924
feisha@usc.edu
Links